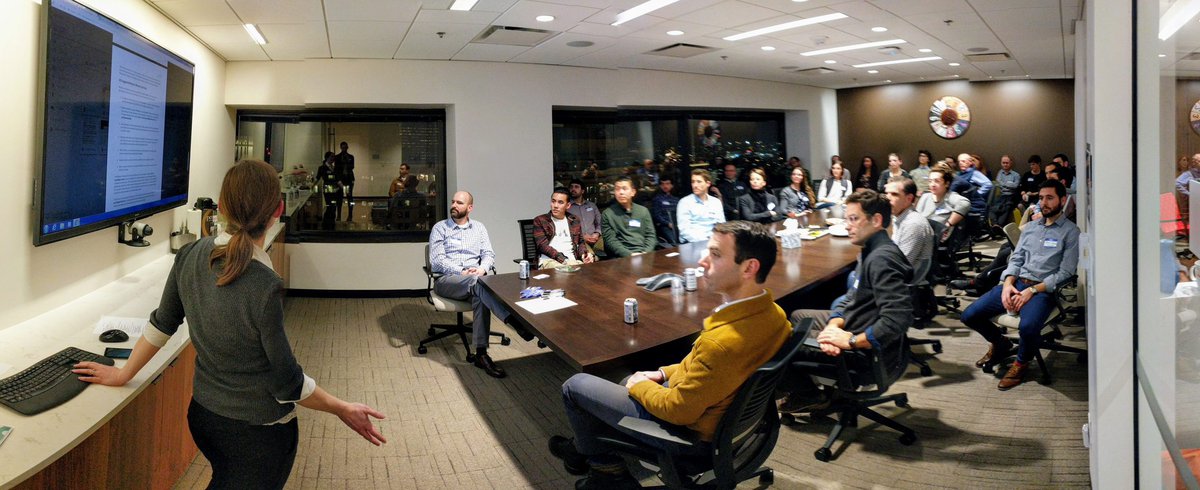 The OAPA Emerging Planners Group Mentorship Program connects new planning professionals (0-5 years experience) and students in graduate planning programs with experienced professionals (5+ years experience) to:
Build a professional network and leverage professional development opportunities, and
Foster professional relationships through informal, ongoing partnerships.
Why be a Mentee? 
Forge a longstanding relationship with an established planner who can provide a sounding board, objective advice, and access to a wealth of knowledge and opportunities that will be an invaluable resource for supporting and encouraging your professional growth and development. 
Why be a Mentor? 
Earn pro bono CM credits, reinforce leadership skills, and share lessons learned while forging new connections and relationships with both emerging and experienced professionals, leading to new perspectives, ideas, and knowledge.
Program Details
Up to 25 pairs matched by field of interest, sector preference, and geographic location, will be accepted and e-introduced prior to the start of the program in January. The 6-month program runs from January – June and includes three professional development events (exact times and locations TBD; food, drink, and materials provided).
A mentee program fee of $20 for OAPA members (or $30 for non-members) will be collected during registration for the Kick-Off Event. While there is no fee for mentors, those interested in donating to offset the cost for mentees with economic hardship may purchase paid tickets upon RSVP.
Late January: Kick-Off Event
This event brings together match pairs and the full cohort for introductions. We'll have an icebreaker activity; set mentorship pair expectations through shared goals, action items, and established communication preferences; and review the program materials:
Program Guide: explains the program, outlines mentor/mentee roles and responsibilities, and offers example match meet-up activities;
Events List: upcoming planning-related events throughout the state that offer professional development and match meet-up opportunities
Program Directory: contact information for past and present participants in the mentorship program (you may opt out)
Late March: Mid-Program Event
The Mid-Program Event is focused on a learning opportunity such as a presentation on hot topics, speed networking activities, or a walking tour/site visit.

Late May: Closing Celebration
The Closing Celebration Event provides another learning opportunity in a more fun, lively format such as a walking tour, Planning "Heads Up", scavenger hunt, or trivia.

For More Information
Contact the Mentorship Program Coordinators for further information.